Help me if you can, I'm feeling down
And I do appreciate you being round.
Help me, get my feet back on the ground,
Won't you please, please help me!
(Written by the Beatles for all the Brides and MOB's working together to make wedding decisions.)
Seriously, we are having such a difficult time making decisions. Not just the petty little ones but even the BIG ones like-WHEN TO GET MARRIED?
I mentioned in my last post that Kiersten and Eric decided to put off their wedding until the Fall semester of school was completed. So that means I have until December or January to pull it all together. Thank you, thank you, thank you!
 But even with more time for decision making I still fear that the ideas we've come up with may end up looking "tacky". So let me share some of these ideas with you…
Here are some "THEMES"  that have been considered with most being quickly rejected!
We are certain that there will be no wedding themes for Kiersten and Eric involving PIRATES-even though he says "AARRRRGH" quite a bit. 
 And STAR WARS is out as well- even though Kiersten's hair would look great in the Princess Leah ear buns. There's too much costuming involved.
And now that the October date has changed this CEMETARY theme won't work. (Combined with Halloween decor, this could have been stunning!)
And our wedding ATTIRE and DECOR considerations: 
  Kiersten will not be wearing a fur muff "veil" or long stockings…but the "something blue" shoes might work.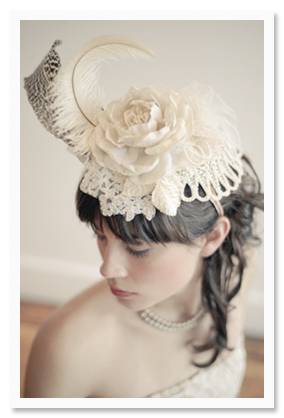 And since I hate the current HAT trend there's no way I'm letting Kiersten wear this-even if it's using things found in her Grandmother's craft closet. (Something Old?)
 However-we are still in negotiations about the  "large clevage and larger crown"  look but only if  Keighley is willing to dress in peach and wear a hat.
 And even though Eric loves India as much as (if not more than) Kiersten he will NOT get to wear this special outfit he brought home from his mission.
But now that the wedding's in December/January we thought this FUR look might work-but the hat is out since he'd be close to 7 feet tall with it on! The cane is still in.
And even with some of the groomsmen having to give up their hunting trips to be at the wedding-we will not allow them to wear their "camo" tuxes. They aren't Kiersten's colors.
Unbeknownst  to Kiersten, Cammie  and Keighley "secretly" tried  on these TuTu's and fell in love with the fact that they made their legs look FAB. I vetoed them before Kiersten found out and had another meltdown.
One day, in a moment of fiscal responsibility, we considered fore-going the usual flowers for balloons with hearts tied on the end of the string. 
We even thought about keeping the strings a little longer so our guests could POP them throughout the evening thus eliminating the need for a DJ as well. 
I have to give it to Kiersten- She came up with the paper cup candle holders for our table decors but I already had my heart set on…
The Ostrich feather and blue neon napkins look! But since they wouldn't work together we decided to eliminate both ideas.
Now for the fabulous CAKE ideas!
We thought that this was such a clever idea: Every Hostess treat known to man made into a wedding cake. If we get them at the "day old store" we can cut our wedding costs even more. Anyone know where the Hostess discount store is?
Although at first glance I thought this  princess carriage idea would be too expensive I soon realized that it could serve a dual purpose-the wedding cake station as well as the limo that takes Eric and Kiersten away. Kiersten loved the idea. Eric vetoed  getting into something so "feminine". 
The wedding cake that lasts forever-No need to worry about how it would hold up for their 1st anniversary. But I don't know how to croquet and Kiersten doesn't have time. Oh well…
 Now this idea might work-a wedding cake that looks exactly like…
THE BRIDE!
Does anyone out there know a good wedding cake company specializing in life sized bride cakes?
And finally…THE BOUQUET
"NO" to the candle bouquet even tho it's great for a Christmas wedding and kid safe since the candle is battery operated.
And "NO" to butterflies and feathers (in a GINORMOUS bouquet) since they are out of season in December (sorry Kiersten).
But this may be a "YES" -if Kiersten will consider the idea of using Christmas ornaments for her bouquet. And if she weds after the holidays all Christmas items go to 1/2 price-what a great way to save.
And this idea for a bouquet is certainly "new"-the twisted metal and crystals look. It lasts a lifetime (like the croqueted wedding cake). But it had already SOLD on Etsy. DARN!
Finally-I can say with great confidence that some decisions are for certain:
Kiersten loves Eric.

Eric loves Kiersten.

They are getting married-SOMEDAY

I'm so glad that's been decided!
Until next time-when I seriously show you some of our ideas.
Happy Decision Making!
Debs